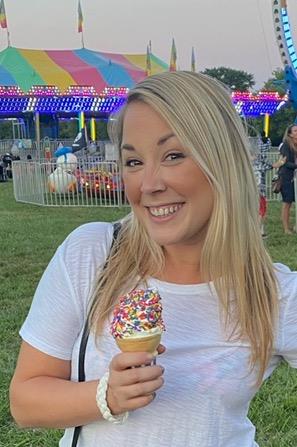 Phone:
Email:
Degrees and Certifications:
Mrs.

Stacey Kodack

Hello Shore Center Families and Youths,

I am so excited to be joining The Shore Center 2021-2022 school year and for my second year here as a school-based BCBA.

My name is Stacey Kodack-Ritchie M.S., BCBA. I hold Undergraduate degrees in Elementary Education and Special Education from Temple University. After graduating I went on to spend 6 years teaching in a self-contained classroom in an out of district setting for students with autism and multiple disabilities. During this time I began attending Ball State University where I obtained my Master's in Applied Behavior Analysis. I went on to spend 5 years teaching autism and multiple disabilities classrooms for 15-21 year olds in an in-district setting. During this time, I also served the role of Structured Learning Experience (SLE) coordinator placing students in simulated work training environments within the community. Most recently, I have served as the BCBA in an alternative school setting for students with multiple disabilities and psychiatric disorders, before joining The Shore Center last year. Now, I am split part-time between The Shore Center and Regional Achievement Academy through Monmouth Ocean Educational Services Commission.

When I am not at school, I enjoy running a business with my husband, ZR Fit and Wellness, that focuses on adaptive and inclusive fitness and wellness. Our program is run out of a fantastic gym in Shrewsbury, Elite Sports Training (EST.) We love training with our athletes almost every day of the week. We also love being outside, hiking, and spending time at home with our two cats, our snake, and our fish.